Assalamu Alaikum! I am so glad that your enjoying my site, and I really hope and pray for any type of benefit you might gain from it, Inshallah! I would like to take a chance and share the story of my transition into Islam. Since it's kind of a long story I am going to be posting in "Parts". Tonight I am sharing "Part1" which introduces you into my life, "Pre-Islam", as I like to call it.
*The things you might read can sound a little rough, or offensive, so it's not recommended for younger readers, but a raw look into who I was before God opened the door for me!
Part 1: Full Body Makeover
I don't know where to start. If you see me around, you will definitely notice the new and improved Nicole. In order to express the essence of this drastic change I think it's best to start from the beginning, you know, "before and after".
July, 2006
I am busy as ever with Zanphotography. That's the name of my Event Photography business. I photograph the shots you see socialite magazines around Dallas. You saw me all the time, if you were out and knew the hottest places to see and be seen. I was friends with every club owner, every doorman, DJ, cocktail girl, bartenders…you name it. I was hired by all the time venues in Dallas to capture their nightlife. I catch the sweat dripping from beautiful silicone filled breasts and show all the hungry people out there what they are missing if they didn't make it to that nights fashion show, or socialite birthday party. If you loved the Dallas nightlife, then you would love my life.
I woke up every morning around noon, if you wanna call that morning…Then I started my day by searching through hundreds of images of whichever hot event I had covered the night before. I love editing out the un-cool, or unattractive, and sending them over to the client for distribution the all the social magazines. Lunch with friends would follow, or tanning, or whatever I felt like doing. Tanning is a necessity when you show as much skin as I do. When the night comes is the time when I am most alive. It's time to shower and go through my extensive closet, full of sexy revealing party clothes. What to wear? What to wear?…after smoking my eyes, sexing up my hair and taping my top to my chest, I am ready for another day at work.
I head out, while answering calls from different friends, setting up that nights after party meet up. Shoot the venue till about 1 am…celebs, athletes, models…all in front of my camera. Gotta get all the best shots, catch who ever doesn't wanna be seen but yet they are partying at the most crowded venue in Dallas. I make my rounds, say my hellos, and give my kisses on the cheeks to who ever that was. Then it's off to the hot spot I wanna conclude my work day(or night rather) at. I only have an hour to catch up with my buds, so 6 cocktails should get me their fast enough. I don't think about the mindless calories I am pouring into my body…Who cares that it's fattening I still look hot, my chest is perfect, my face is so nice…just show the booty, put on the makeup and keep being in the scene. Keep em all happy. Then a trip to Jack in the Box and a drunken drive home at 3 am concludes my work day. So healthy right? I stumble into my trendy loft, strip off all my clothes, and pass out still in all my hair and makeup…Who cares? Ahhhh…this the life. While all my friends wake up and head to the office, I am having sweet dreams and hoping that when I wake, I don't wake up realizing I drunk dialed so and so and I'm gonna have to send them a nice "sorry I was drunk" text.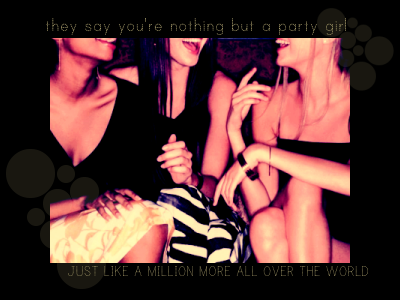 You do a lot that you feel really stupid when you live a life like this, well at least I did. But hey, its so cool. I know everyone, everywhere. My phone rang off the wall with friends wanting on this club list or that. Wanting to know where was I going to be tomorrow night and can I shoot this, or that?What a life…right?
Did I really need a makeover? Why would I?
The following are actual photos taken by me, during my Zanphotography days, "Pre-Islam".
Thank you so much for reading, it feels good to share and appreciate the life Allah has granted me. I also invite you to share your story whether it's your conversion to Islam, or maybe it's a story of how you came back to your roots and deepened your faith. We all benefit when we all share! Send your story to me through email on the Contact Us page.
Stay tuned for Part 2 of "Changing for the Better of Me".